Update instruction for CarPlay AI Box Lite
 AI-BOX LITE Firmware updating Instructions
Please download the related file on Google Drive
1
Prepare a USB flash disk and store the updating file named linkbox.zip in the root directory.
NOTE:
Do not put the file in the secondary directory.
Do not unzip the zip file.
2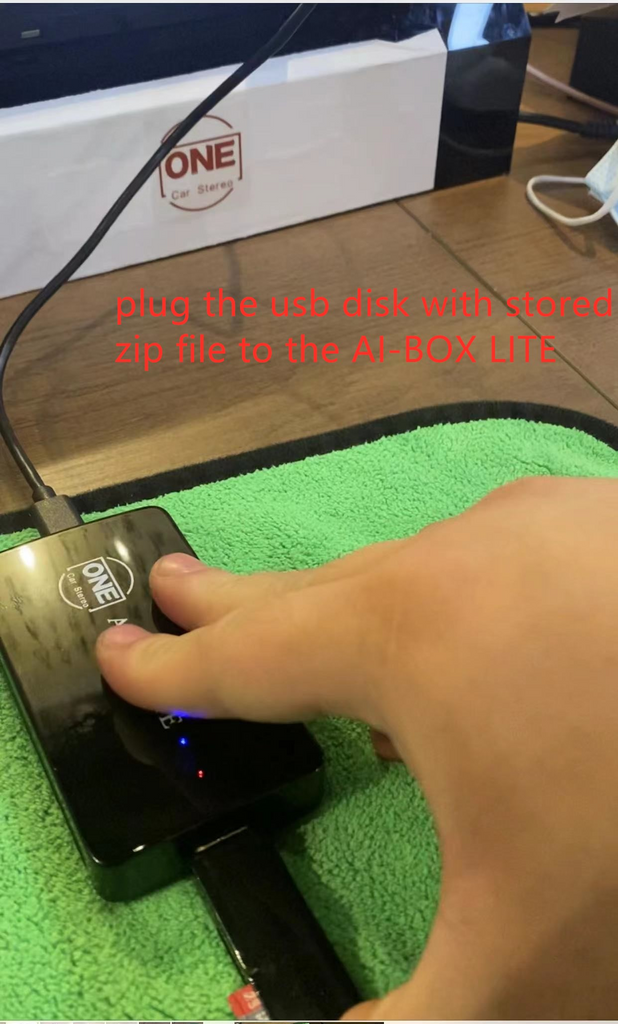 Plug the AI-BOX LITE to the car stereo via USB-c to USB-a cable. And plug the prepared USB flash disk to the USB-A interface of the AI-BOX LITE.
 3
Wait a few seconds until the pop up window named firmware updating appears and then press install.
4.
When updating, the indicator light would flash slowly and would be on and off once every 4 seconds. Do not unplug the USB flash disk or the USB cable between car stereo and AI-BOX LITE.
5.
Please wait patiently. It would take about 3-5minutes to finish the update. When the indicator flash swiftly about 2 times a second, the updating is finished and you can unplug the USB flash disk. Then unplug the USB cable between AI-BOX LITE and car stereo and re-plug. The new system is ready to go.
6.
APK Download link
https://drive.google.com/drive/folders/1TCSO4ATtKuyNij4uDkd0vXLZQh9d3frr?usp=sharing
Put the apk file in the root directory of the USB drive. Then plug it to the ai box lite.
7.
Follow the click steps as below pics shown:
Apps-settings-more settings – Apps & notifications – see all apps -  ES file explorer -open- tap back shape arrow – tap storage folder – tap usb_storage – tap the download apk to install. Then all the updates would be finished.
---
---