Best deals for Car Enthusiasts on black Friday and cyber Monday in 2022
This year, because many Americans can't go to the physical stores for holiday shopping in person, online holiday sales have become crazy. Retailers launched Black Friday and Cyber Monday in 2022, much earlier than in previous years. We are looking for deals like yours, and the hottest deals are listed below. With the emergence of new sales and discounts, we will update this story and provide you with more cool products to choose from. So open your computer or smartphone and be ready to click "Add to Cart" before these transactions disappear. For more gift ideas, please check out our comprehensive holiday gift guide. Previously, we introduced dope car accessories like head-up displays, oil diffusers and car chargers. But now, we have found a few new, more cool accessories, just as below.
No.1 CarPlay AI Box Lite
The most remarkable thing in the car is to install an android system on your car stereo. For one thing, you can enjoy numerous apps with the android system. For another, you can also enjoy wireless CarPlay and android auto connection.
For one thing, it has high compatibility, so it supports the car with a wired CarPlay. For another, it supports wireless CarPlay and Android Auto connection. Besides, you can enjoy Netflix or YouTube when your car is parked. Last, it has a 10% discount and now costs only 170$, which is cost-performance. By contrast, a similar product may cost more than 200$ on other platforms.
No.2  
2-IN-1 ICE-DVR CARPLAY DASH CAM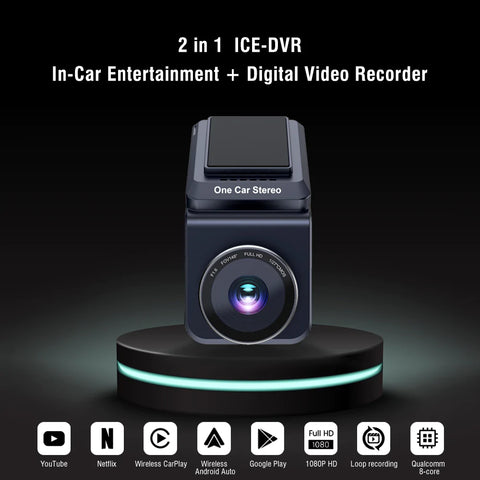 Firstly, it supports wireless CarPlay and Android Auto connection. Secondly, you can install apps from the app store to have youtube, Netflix, Spotify, etc. (we suggest you watch videos when parking or on a road trip because of safety and legal concerns). Last, the new product can record every instance and detail with the dash cam.
As we all know, the dash cam can ensure your peace of mind when driving. These car cameras are mounted on your dashboard or windshield and can scroll down the road. By collecting video evidence from your vehicle, they can prove what happened in the accident, help you compete for speeding tickets, and even reduce your insurance premiums. Moreover, a Dash CAM with a CarPlay function can ensure your safety and significantly improve your driving experience. 
Firstly, It is easy to set up and causes no damage to your car. Secondly, it has a crisp definition and great detail. Last but not least, it supports massive apps, which can be downloaded from any apk store like google play.
No. 3 Car trash can with lid and storage pockets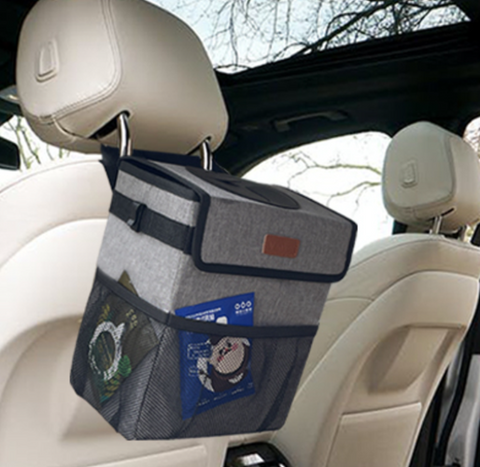 Have you ever been annoyed by the messy interior environment of your car? The car trash can is likely to be the ideal choice for you. It can deal with tissue wrappers, bottles, and trash anytime in your car. Besides, you can also use it as a storage bag to keep items such as toys, cups and other small items.
No.4 cleaning gel for car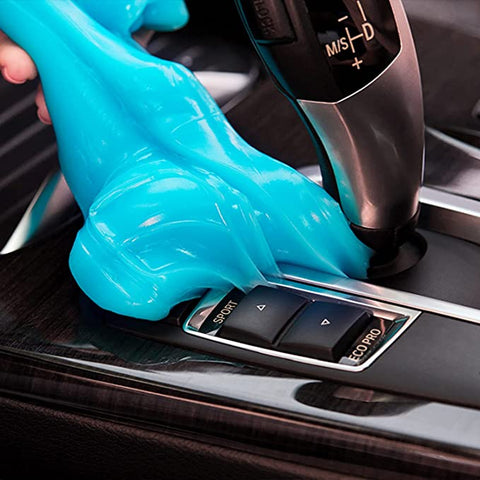 This product is dope that only 10 dollars can make your car get rid of dust. This product is particularly effective for corners that are challenging to clean.
 No.5 Car Vacuum Cleaner

This item is amazing that can clean all messes from bumper to bumper. It can deal with pet hair, dust, and small snack pieces. If you are bored with the dust and little bits of trash in your car, you may be fascinated by this product.
---