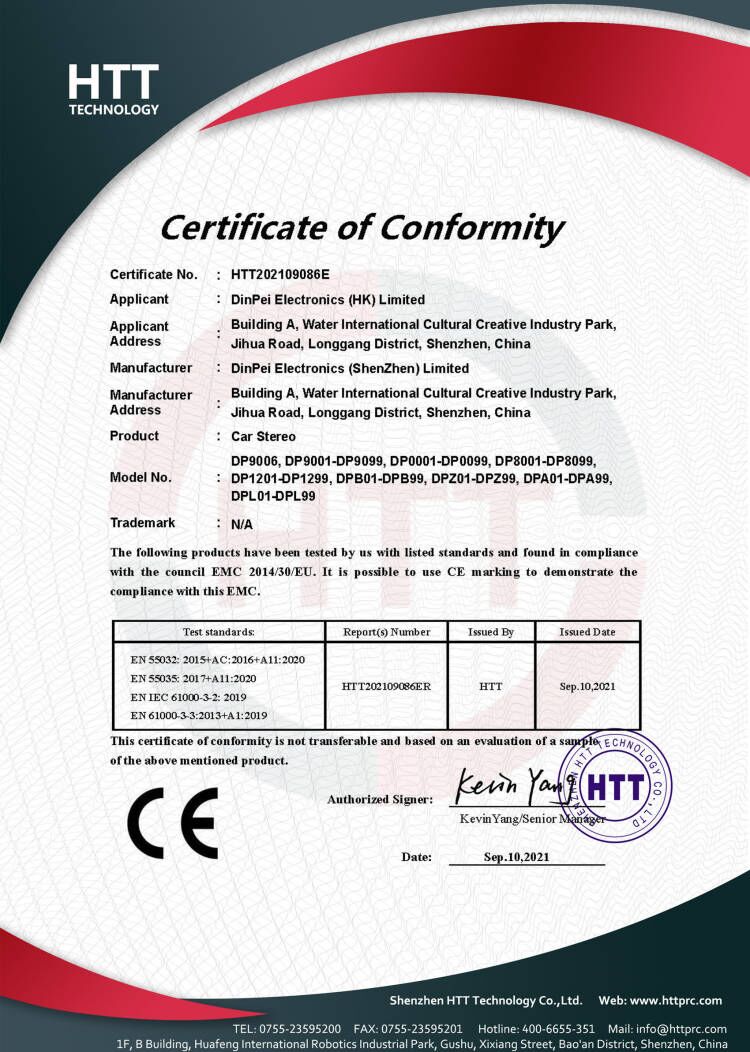 CE Certification
In order to become your professional and reliable car audio manufacturer, all car stereo products provided to you have passed the CE test and certification.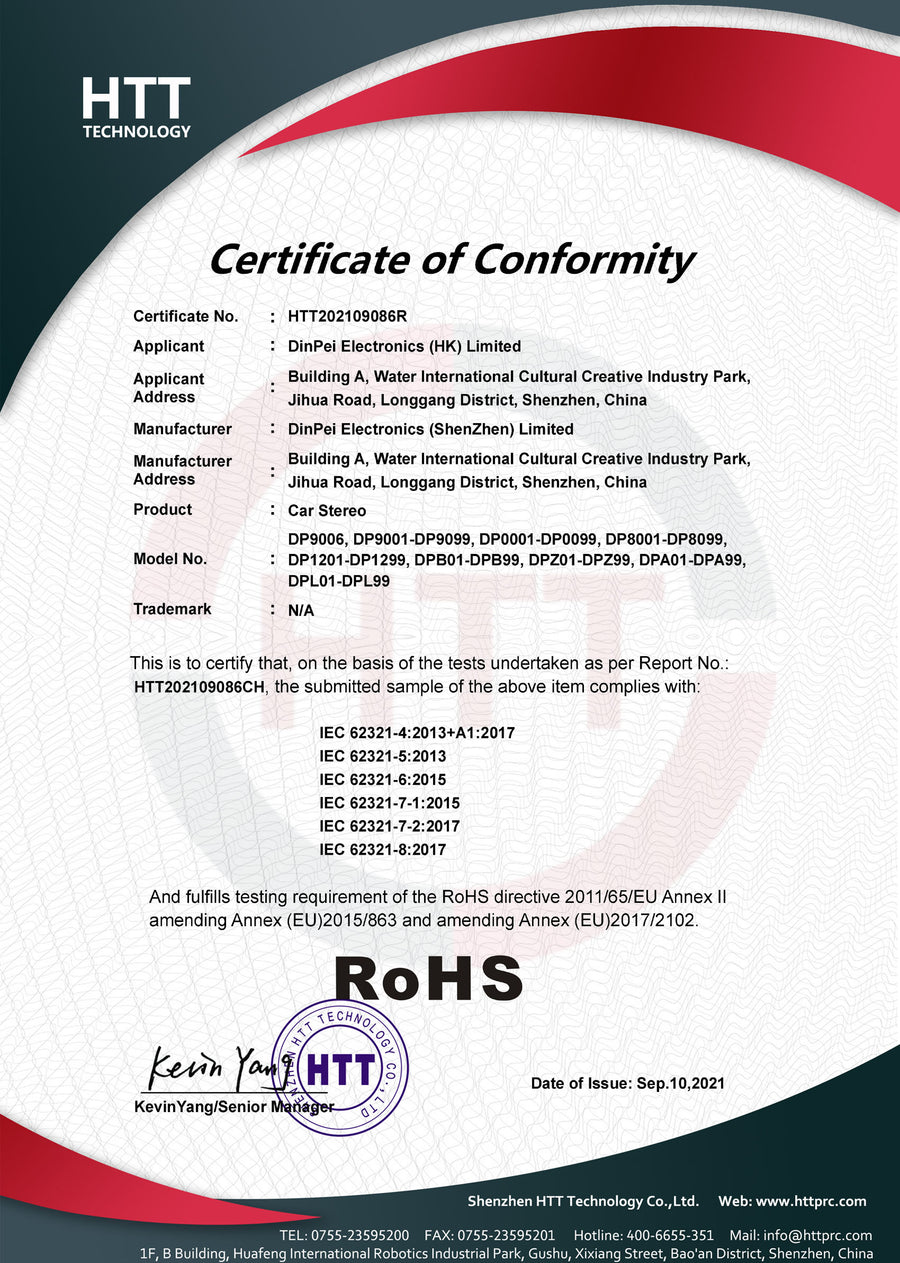 ROHS Certification
As a qualified car radio supplier, the In-dash receivers provided to you must ensure driving safety and environmental protection that meet RoHS testing and certification.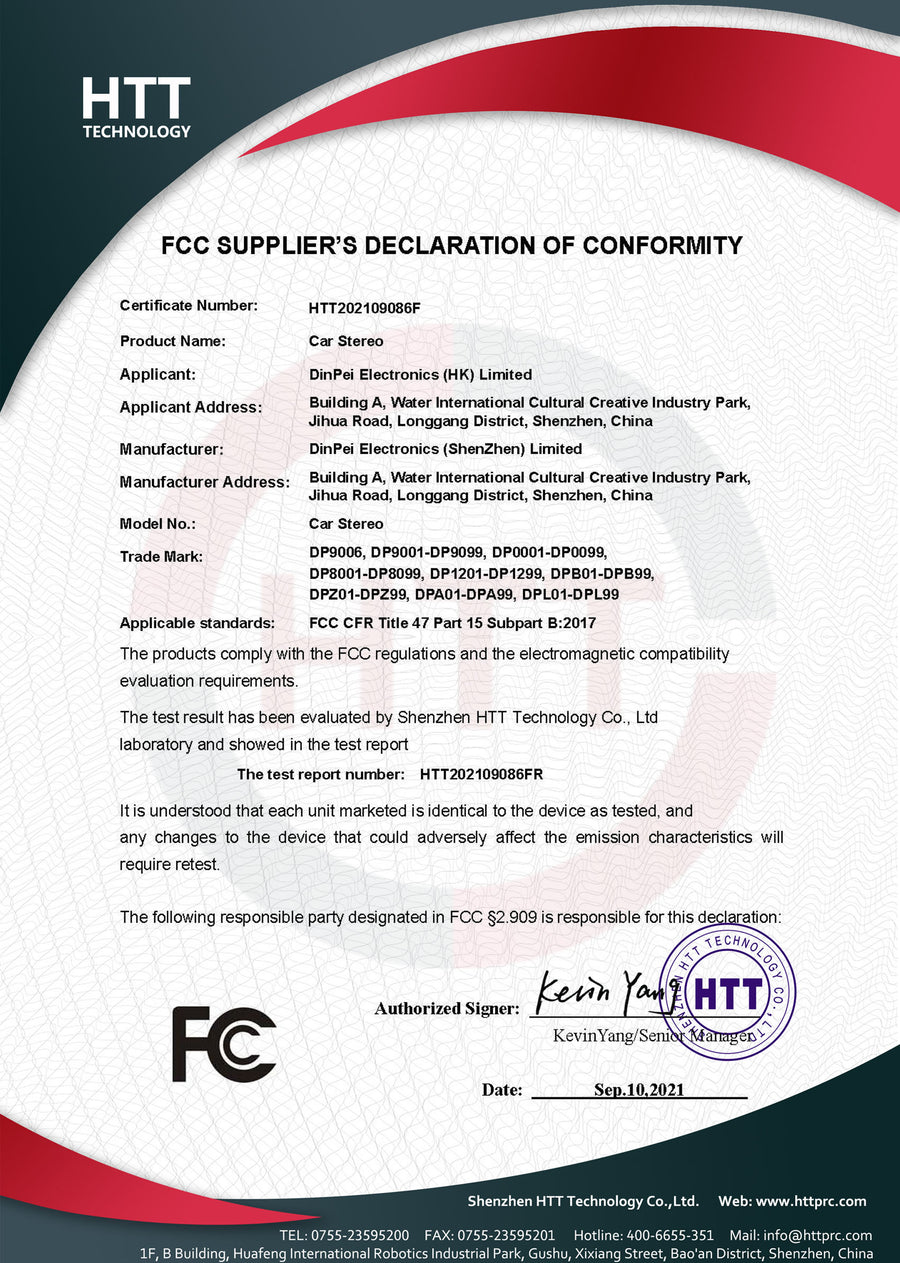 FCC Certification
Car multimedia have radio and BT IC which generate radio waves will have a certain impact on your body. Passing FCC test means that safety of the product is ensured.