2-in-1 ICE-DVR CARPLAY DASH CAM| the best solution with CarPlay and recording
Recently, a brand-new CarPlay box with an in-car entertainment DVR dash cam is established by Onecarstereo. It is a CarPlay box with a DVR dash cam function.  
Firstly, it supports wireless CarPlay and Android Auto connection. Secondly, you can install any apps from the app store to have youtube, Netflix, Spotify, etc (we suggest you watch videos when parking or on a road trip because of safety and legal concerns). Last, the new product can record every instance and detail with the dash cam.
The best DASH CAM ensures you peace of mind when driving. These car cameras are mounted on your dashboard or windshield and can scroll down the road. By collecting video evidence from your vehicle, they can prove what happened in the accident, help you compete for speeding tickets, and even reduce your insurance premiums. Moreover, a Dash CAM with a CarPlay function can ensure your safety and significantly improve your driving experience. So which is the best DASH CAM to meet your needs and budget?
1.Why do most drivers need CarPlay?
Suppose you are fascinated by smartphones. You are probably impressed with the convenient ecosystem of IOS or Android. To significantly increase the driving experience, Apple and Android established functional systems called CarPlay and Android Auto. The systems allow drivers to listen to music, navigate and make a call in the car.
The following URL is the official website of CarPlay and Android Auto:
2. What are the advantages of an ai box with dash cam DVR
One of the advantages of the DASH CAM is that it is used in cases that rely solely on upon "he said, she said" evidence. The DASH CAM lens will settle the dispute and provide in-depth evidence so that judges or insurance institutions can resolve who is at fault.
If you are involved in an accident, the DASH CAM lens is the most powerful resource you can provide to protect yourself.
Capturing criminal and undisciplined drivers
Sometimes we might see some drivers driving illegally or offensively. But you have no evidence to prove the fact. Hence, recording them is necessary and effective so you can provide it to the police.
Saving on insurance premium
Some insurance companies recognize their precautionary nature and will offer discounts if you claim that one is installed in your car.
The DASH CAM has the function of rewarding safe driving and punishing dangerous driving habits, naturally encouraging drivers to use the DASH CAM to make better decisions.
3. What are the features of 2-in-1 ICE-DVR CARPLAY DASH CAM?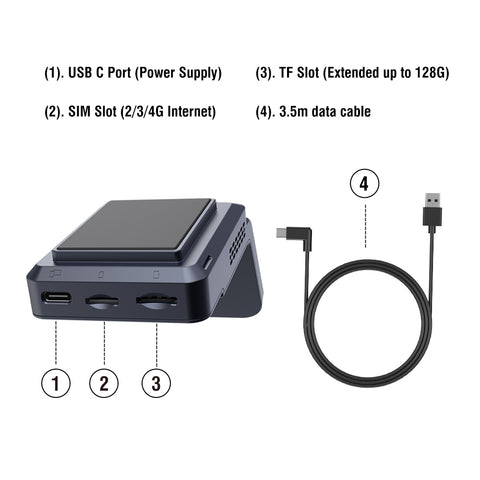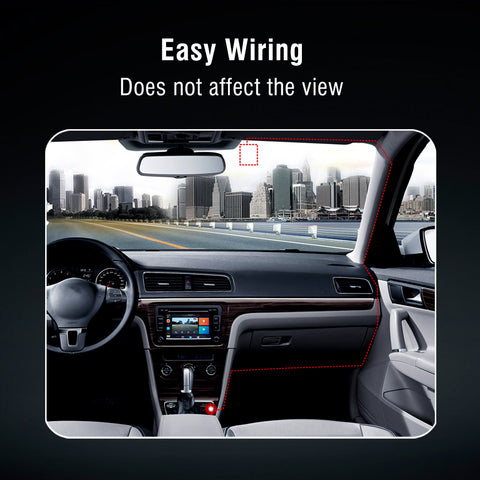 For small, simple tachographs that are easy to install and use, we strongly recommend the 2-in-1 ICE-DVR CARPLAY DASH CAM. It almost causes no damage to your car. All you may need to do is just stick it on the windshield and hide the cable invisible.
Crisp definition and great detail
In our test, it has dramatically improved the video quality. When we chose to shoot with 4K/30p, the captured clips looked almost like movies in the demonstration, with clear definitions and details, even in the case of poor light. This makes it easier to locate registration numbers accurately or to identify factors that are difficult to detect in an accident..
Massive apps to meet your needs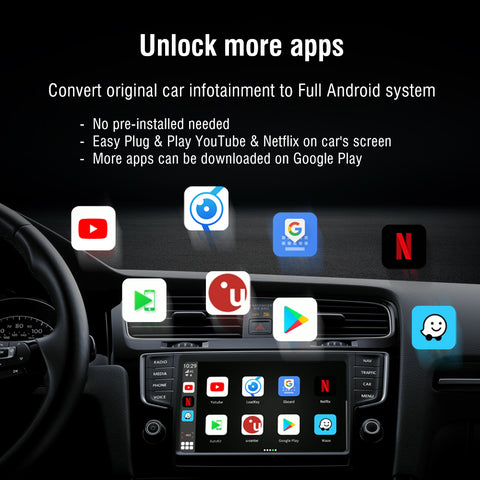 The 2-in-1 ICE-DVR CARPLAY DASH CAM is designed to meet drivers' need by offering massive apps from the app store. You can install any app from apps stores like play store or apkpure. 
wireless CarPlay and Android Auto connection
 if you have bored with wired connection of CarPlay or Android Auto. this product might be a ideal one to solve your problem. it supports almost every ios and android phone listed on the official website.
In conclusion, 2-in-1 ICE-DVR CARPLAY DASH CAM provides high video quality recording, wireless CarPlay and Android Auto connection and massive apps from app store. Besides, the price is also resonably Cost effective,which is slightly more than the classic CarPlay ai box . Last, if you move quickly you can get a 10% discount now.
2 IN 1 ICE-DVR CARPLAY 1080P DASH CAM
---