Which CarPlay AI box should i choose? classic or lite version? (onecarstereo)
"We don't think outside of the box; we think of what we can do with the box."
Since the former CarPlay AI box gained so much positive feedback and popularity, ONE CAR STEREO has worked day and night to innovate a new box in the Lite version. It was finally released in April. 
Some of you may ask: they both seem pretty nice, but which version is more suitable for me? The good news is there are a few differences you can refer to help narrow down your thoughts on what's the best for you.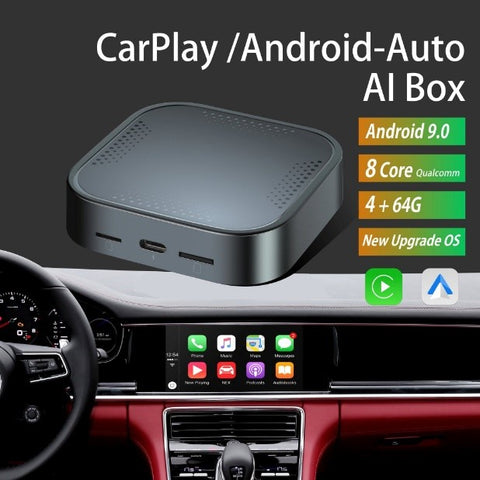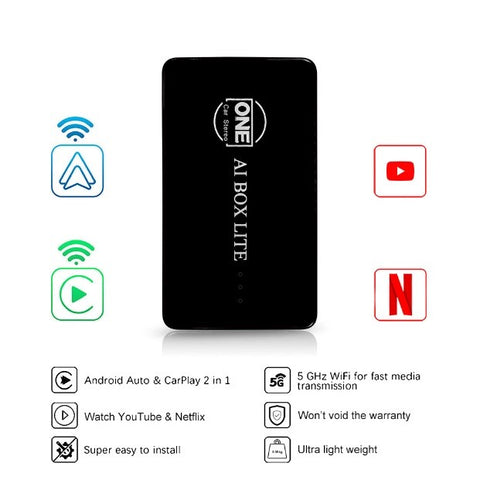 1. Adding Apps. CarPlay AI box can install new apps like Hulu and Disney Plus, while the lite version cannot.
2. Compatibility.
CarPlay AI box only supports the original vehicle with only wired CarPlay function. For instance, if your car has both wired and wireless function, the CarPlay AI box is not compatible with your car. Fortunately, the Lite version is compatible with car stereo with wired CarPlay, no matter the stereo is with or without the wireless CarPlay.
3. Processor.
CarPlay AI box adopts octa-core, while the lite version uses quad-core.
When running an app that uses its capability or when you're multitasking, an octa-core processor is quicker than a quad-core processor.
4. Navigation.
Build-in navigation is not available on the lite version, and you can use CarPlay or Android Auto.
5. Cost.
The cost of the lite version is approximately only 50% of the CarPlay AI Box.
6. Weight.
Both versions are light, but the lite version is even lighter.

They both support:
1. Wireless CarPlay and wireless Android Auto.
2. YouTube or Netflix
3. USB video and audio
The truth is that shopping for the right CarPlay AI box can be simplified with a few comparisons before diving into the range of options. Taking a few minutes to consider your needs can save some time (and money) spent shopping for the correct choice.
---